Thanks to the internet era, BDSM, which stands for bondage and discipline, domination and submission, sadism and masochism, has stopped being an uncomfortable topic. On the contrary, plenty of online BDSM communities have appeared, various BDSM dating applications have been created, and many BDSM discussions are spreading across different forums.
Whether you are an experienced BDSM player or a newbie who wants to explore the world of domination and submission, you are at the right place. As a sex doll owner, you have all chances to become Mr know-all in this kinky trend.
Your lovely doll is a perfect partner to unleash your dominant sides. She always says "yes" and will support your craziest ideas. So let's explore BDSM with sex dolls and let the party begin.
If you've ever fantasized about taking control during sex and becoming dominant, but your partner didn't support such an initiative, it's time to rock.
With a sex doll, you can get yourself off exactly how you want and use the doll as your personal pleasure palace. Taking control is incredibly sexy.
There are various ways of sexual domination. Let's discuss some of the most well-liked.
Bondage play with your love doll will spice up your sex life and let you explore something you may not have tried in the past.
There are many types of bondages, including facial bondage, breast bondage, chastity bondage, torture bondage, etc.
You can restrain your love doll in numerous ways. For example, you can try ropes or chains around her neck, tie her hands behind the back, bind her feet to the arms, or chain your sex doll to the bed.
If you are not new to bondage play, then you can master Shibari – the Japanese art of binding. This is a real erotic play that may even become your hobby. There is tons of info and videos on the Internet, so you can start mastering Shibari now.
This type of play is a perfect match for all leather lovers. Your love doll will look extremely sexy in it.
There is so much cool stuff: BDSM body leather harnesses, handcuffs, corsets, bras, leather wrist, ankle cuffs, etc.
Equip your beauty with the items you are most obsessed with and start the play. Make her your sex slave by putting a leather collar around her neck and making your doll four on the floor.
Sex dolls are so good for this kind of play. With their realistic silicone or TPE body, you may feel as if you are whipping or slapping a real person.
There is a wide range of kinky tools for this play. From super painful paddles for spanking and rubber floggers to simple sticks and leather belts, you will definitely find items for your personal needs and desires.
Be sure your doll will enjoy such rough behavior. But be careful with the strength of slapping, flogging, and whipping in order not to damage your beauty.
Golden play is an apogee of dominance. If you are into really kinky things, then it's definitely your cup.
Your love doll will always support such initiatives. First, you can take her to the shower and start peeing on her face and body. Also, you can use a cup or any other capacity and pee into it. Don't hesitate to suggest drinking from your cup. She will enjoy it!
Don't forget about bathing her after the golden play. Use warm water and mild soap.
If you want to be in a submissive role, go for it! It can be tremendously relaxing and comforting with your sex doll.
Be a part of the submissive play with your dominant Goddess and try a couple of things.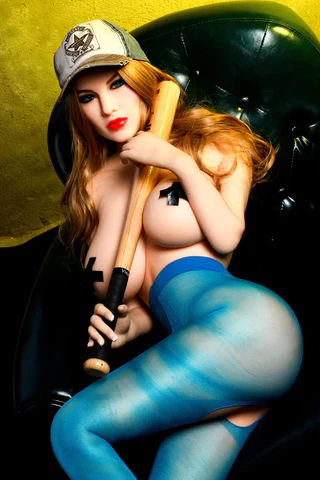 If feet, toes, and uncles turn you on, then foot play is a nice thing to try with your love doll. Just look at her impeccable feet! It's hard not to adore them and diminish yourself for them.
Start kissing and smelling her feet, worshiping them, and licking. Suck each of her toes and go on rubbing your cock on her feet and cum.
In other words, queening is face sitting. If you've always dreamed of having a personal Queen, it's your starry time.
Face sitting is a perfect position to indulge in the pleasures of oral sex. Let yourself submit to the wishes of your mistress.
Start with putting your doll in a proper position in bed. Go on with getting under her and adjusting the height to ensure it is right. Now let your sex doll press and rub her vagina against your tongue, lips, and nose. Lick her pussy until she allows you to stop.
For those who like prolonged endings, this physical and psychological practice is a must-try.
Do it with your sex doll. When bringing you to the brink of orgasm, she will command you to stop. This abrupt action can repeat as many times as your Queen wishes.
Orgasm denial will heighten your pleasure and bring it to the next level. Such practices can result in stronger, more intense orgasms.
If you are an owner of the milf sex doll or planning to buy one, then an age play where you are getting acquainted with a mature woman living next door is for you.
Invite her to your house for a fancy coffee or wine drinking. But mind that this lady is extremely bossy and assertive. Could you cope with her demanding, still very horny behavior?
Advantages of BDSM with Sex Dolls
BDSM practices with your sex doll are definitely a must-try. First, she will never refuse, doubt, or mock your sexual preferences, even the kinkiest ones.
Also, the skin of the love doll made of silicone or TPE feels extremely natural to the touch. During passionate BDSM plays, you couldn't even tell the difference between your doll and a real human.
Moreover, BDSM is good for your health. It can reduce stress levels and improve your mental health. So give it a try!
BDSM with sex dolls is the highest level of pleasure that allows you to explore the best sides of sexual life.
Whether you prefer to take control during sex or be submissive and let your mistress do whatever she desires, don't hesitate to bring all of your dirtiest and craziest fantasies to life.
BDSM with sex dolls is not only about satisfaction and peace of mind, but it also means all-permissiveness, endless experiments, complete realism, and improved mental health.
With the help of incredible BDSM accessories available on the Internet, explore the kinky world with your partner in crime.