Away from the head, underneath the elbow joints and the knee joints, the remaining parts are subjected to heating by the inner heating cables. Check out the below pictorial illustration to identify the heating zone in red colour.
Safe voltage (36V) charging, powering for 1 hour, and heat protection for about 3 hours.
The temperature is equivalent to the body temperature of humans to make it feel more natural when using it.
Note; The love doll must be laid flat on any surface while heating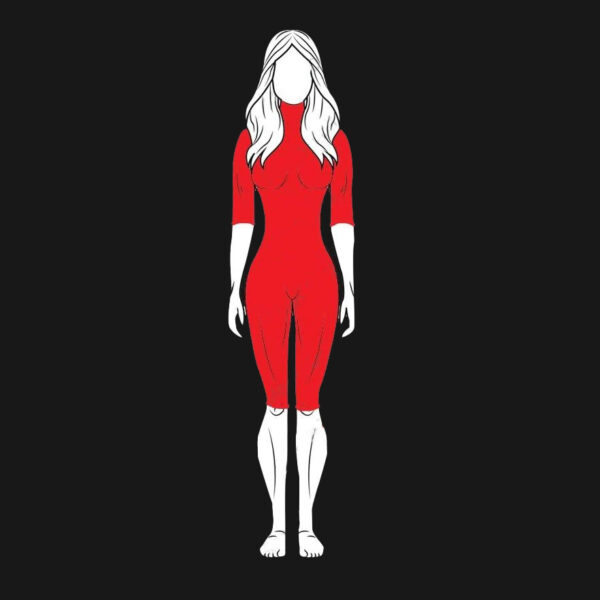 The ultimate manual to heating your sex doll
As the skin and sensitivity of lifelike sex dolls have been enhanced over the years, sex doll designers have swivelled their eyes from improving the physical features of adult sex dolls to other areas of authenticity. One of these areas is body heat. Although many have overlooked, the disparity between a heated sex doll's knowledge and a normal-temperature sex doll's pleasure is noteworthy. For lifelike sex doll holders searching for possible ways to make their love doll more realistic, subjecting your sex doll to heating before usage is one of the nicest means you can attain that.
This write-up serves as a user manual for sex doll owners that like to warm up their sex dolls; we will wrap up everything from internal heating systems to DIY home remedies. Trust this is helpful to you!
Some realistic sex doll producers propose an in-built heating system upgrade that permits you to effortlessly warm up the doll's body from the inside out. This technique, although sometimes costly, will offer you delightful outcomes for constant heat throughout the sex doll's body.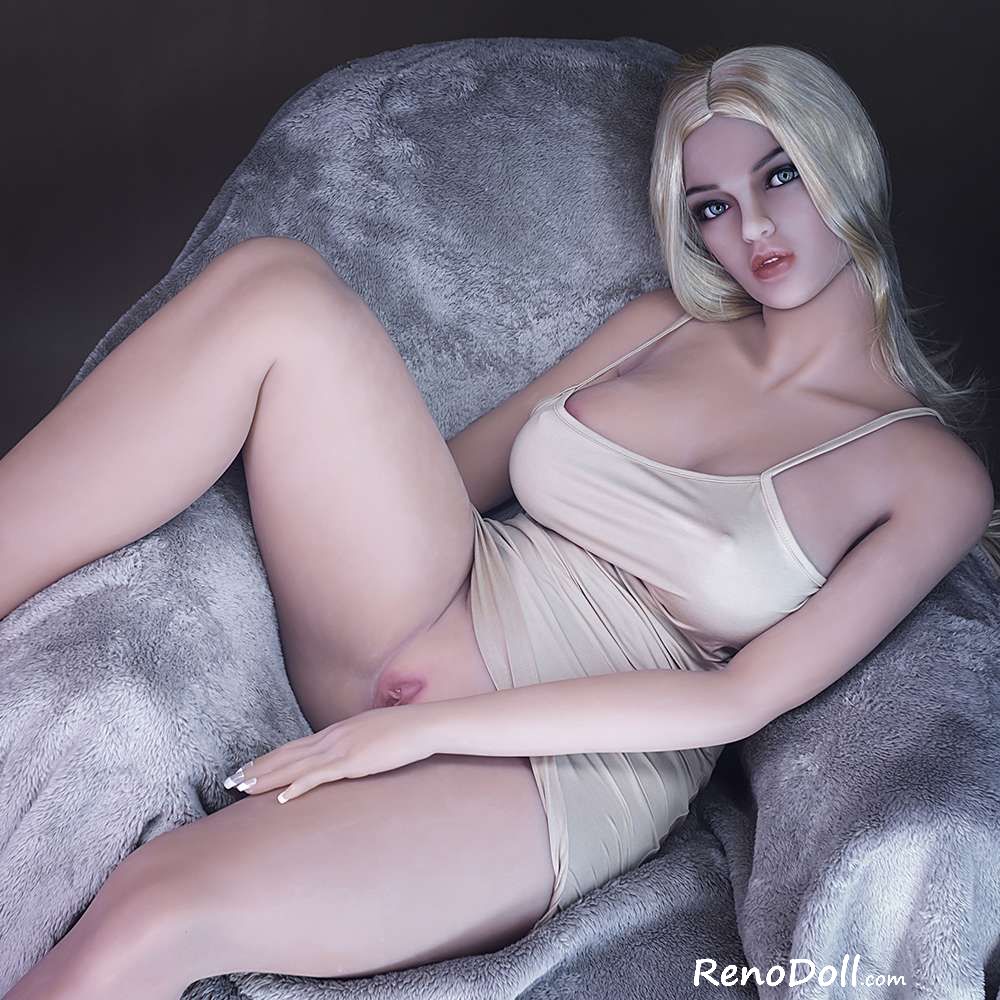 Internal heating systems for silicone sex doll differs from brand to brand, though slightly, all perform virtually in the same way. Cables run through the love doll's body, and there will be a charge for somewhere on the doll's body. The real-life doll comes with a wire that will be connected to the body of the life-size sex dolls while the other end will run through to the wall switch. On this switch will occasionally be a screen and regulators where you can control your desired temperature. As soon as you put the doll into electricity, it will warm up these doll to the programmed temperature in about 25-30 mins.
For instance, the inbuilt heating system for RenoDoll has cables all through the real doll's body and sensitive parts.
There is an outer cable on the left side of the sex doll(s) that is about 6 inches beneath the armpit. There will be a cable connecting the doll and the other to the wall. The wire will be a small control panel where you can fix the temperature you want your doll heated to. Once it is ready, this real-life sex doll's body, clitoris, and anus will attain the temperature in about 30 mins and will be ready for usage.
Attached is a video from renodoll.com showing how the inbuilt heating system works.
Maximum realistic experience
Constant heating of the real-life sex dolls body by the tap of a button
It is very easy to use
It has an extra fee - does not come classic with each love doll
It is hard, and the repair is usual if any part spoils or stops working
Some mainstream life-size doll designs these recent times will additionally leave a small external heating system with each sex doll payment. They generally will include it free of charge and with no special plea for it.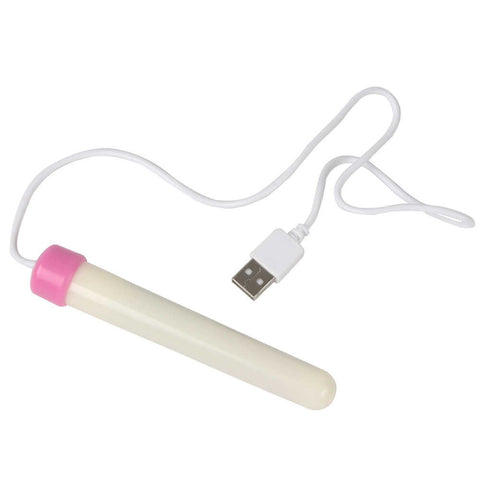 Instructions on how it works
The machine will be a minor heating rod with a USB plug that you can put into the adult sex doll's vagina or anus to warm it before usage. You can connect it to a USB plug that you have lying around from a phone charger or other minor electrical appliances. Once it's connected to the tool, it will warm up to about human body temperature. You can fix it into your love doll and have a warm experience in about 25-30 mins.
Alternative Warm-Up Solutions
Price - It is free of charge once you've paid for your real doll, that's all.
Easy to use
It is very simple to renew if need be
Warming up is restricted to a few areas, not a full body like the inbuilt systems.
Less potent than inbuilt systems
If you do not want to be spending that extra cash for the inbuilt warming-up device but want something more powerful than the additional external heating device, there are other good ways that lifelike sex doll owners use to warm up their sex doll(s). Below we have done our due diligence and have listed some of the most popular techniques:
Electrical Heating Blanket
Electric warm-up blankets can be powerful in warming up your sex doll(s) body. When used interchangeably with an inbuilt warm-up device, they can be practically powerful as inbuilt warm-up devices. You can explore warm-up clothing, such as; warm-up vests, underwear, and gloves, to warm up specific parts of the body.
Heating lube is a type of lubricant that warms up as you make use of it. It is very important to only use the water-based mixture; this can be bought from any store that sells condoms. Not certain of the best heating lube to purchase? We've organized these useful heating lube guidelines to direct you on the right path.
Warm bath with your sex doll
Fill up a cozy bath and let your realistic sex doll swim inside for a duration of time. The TPE material will retain the heat for a short period, after which you will take her out.
Sleeping with your realistic sex doll under a heating blanket will help to keep her warm and ready for use once you're awake. The TPE material will absorb your body temperature, and the blanket will help keep her insulated.